QUICK TRYING TO FIGHT IT, ROD RULES. SHAMELESSLY AUDACIOUS, THE DUDE GIVES A FUCK.
Seriously. And I've really been enjoying watching him on the Celebrity Apprentice, where he and Mr. Trump are having a pretty epic hair showdown: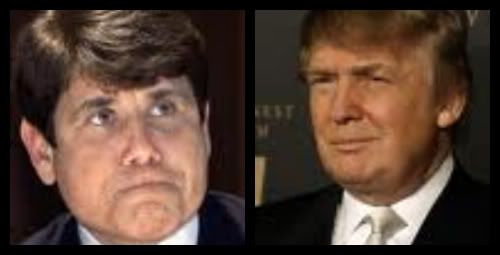 And then there is this:
I'm watching the show right now, and Rod was just talking about how the whole world of Harry Potter is really cool and how "sometimes I wish I were there on a permanent basis." Cool.
****SPOILER ALERT**** (Like anyone else is watching this.)
FUUUUUUCK. Rod just got the axe. Or the boot. Or canned or whatever. Point is, fuck that.